Split & TrogirDay Trips From Split & Trogir
Top rated tours
Voted by travellers and industry experts.
No Agency Fees
Book directly from tour providers.
Safe Booking
Tickets automatically sent to your e-mail.
Things to do in Split & Trogir
Zentravel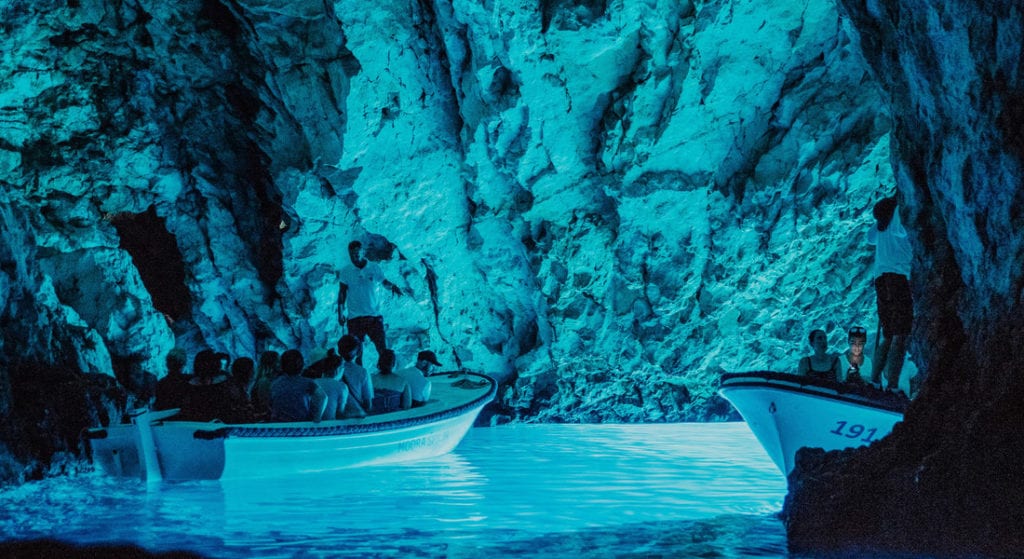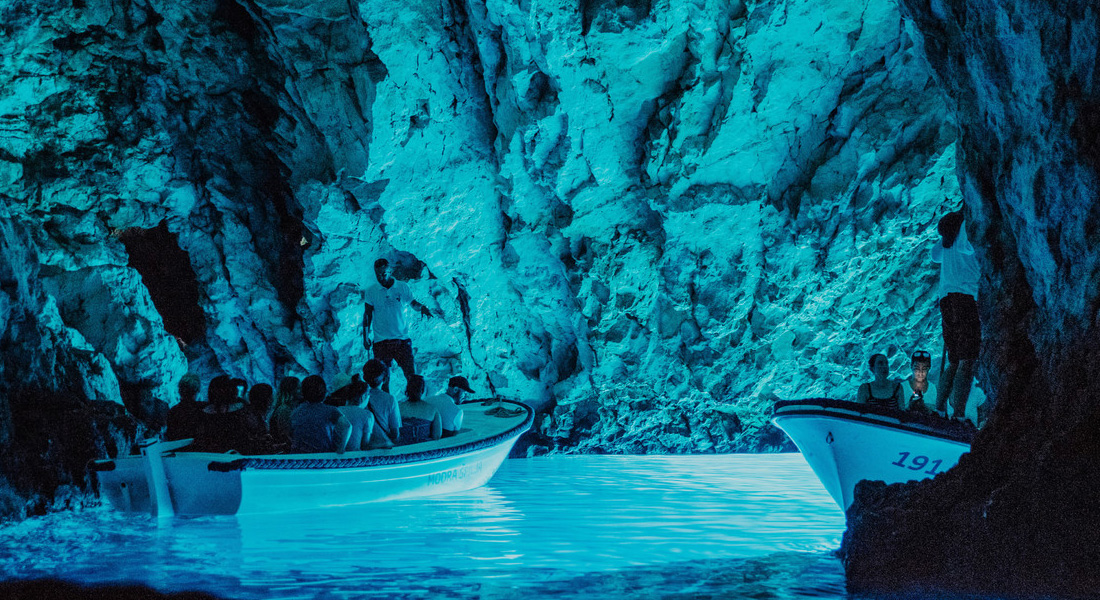 Best Seller
Sea tour
DURATION: 12 hours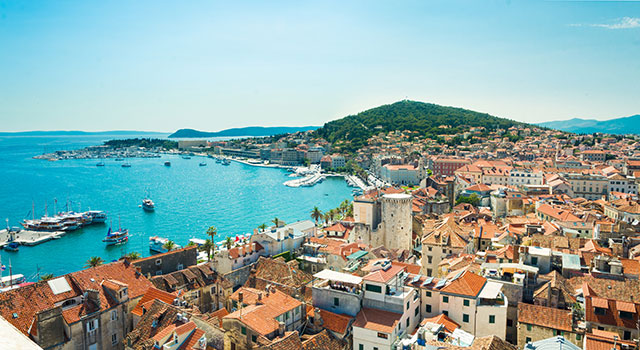 Find out more about the city of Split
Split, the urban city sitting on ancient roots, has become a must-see travel destination. The once best-kept secret on Croatia's Dalmatian coast is tailored for all visitors. That's the main reason why day trips from Split became so popular.
Explore the heart of the city where you can take a close look at the surviving façade of the Roman Emperor, Diocletian. While walking through the maze of Old Town you are faced with antiquity from any corner you peek around eventually guiding you to the seaside, Riva Promenade, filled with gastronomy restaurants and fashionable cafes.
Today, visitors can walk the medieval streets and relive history or enjoy the beautiful nature that lies on the doorsteps of Split, making it a well worth stop on your tour through Croatia.
Interesting things to do in Split
There is so much more than Split can offer than amazing culture history architecture and gastronomy. Let Split become a starting point for all your tours to near National Parks and beautiful islands. Through our website you can easily book all the most popular day tours starting from Split. Currently, the Blue cave tour is the most popular tour and it allows you to see five islands and testify to the natural phenomenon of the Blue cave. All that is perfectly packed in one day.
You get to swim in blue lagoons where water is crystal clear, enjoy best Croatian beaches, eat the best Mediterranean seafood, and drink the finest Croatian and international wines.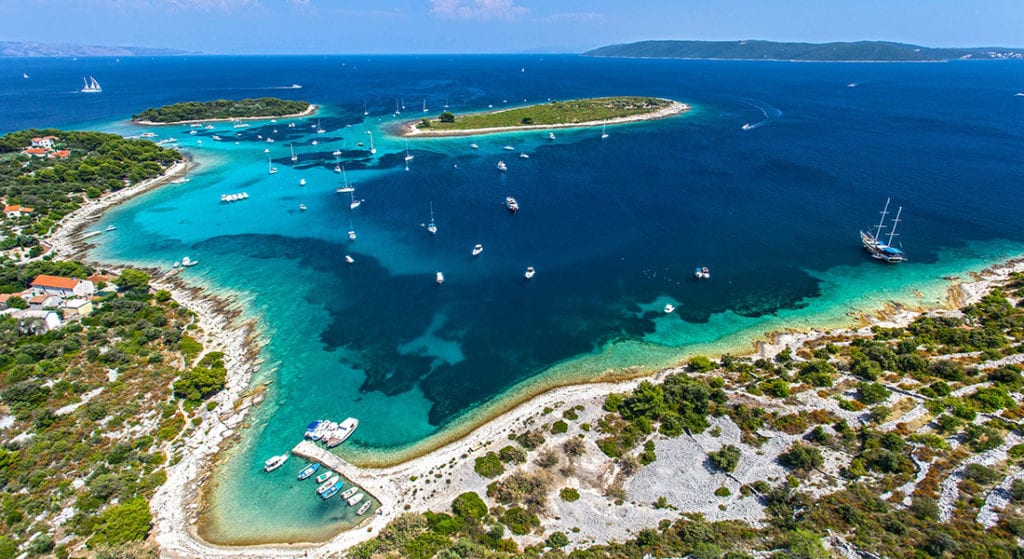 Popular day trips from Split
Croatia has 8 National parks and 2 of them you can easily visit while staying in Split. The most popular tour can take you to Krka National Park or Plitvice Lakes National Park full day tour. Just an hour away from the Split is Krka National Park. Our tour can take you to magnificent Krka waterfalls and on our way, you can also visit a beautiful little Dalmatian city surrounded by the crystal clear water and amazing beaches, city of Primošten and Šibenik.
Plitvice National Park is the oldest and biggest Croatian National Park, UNESCO's World Heritage site and one of the most spectacular things that untouched nature can offer. With 16 lakes that change their colors going from green to azure, gray and blue, charming travertine barriers to numerous waterfalls with 'Large Waterfall' going 78 meters in height Plitvice Lakes National Park are truly magical place no matter what time of the year it is.
If you're adventurist…
For those looking for adventure, you can go on AVT QUAD adventure on mountain Dinara and discover hidden beauties of Dalmatian hinterland. If you are not afraid of heights, you can do zip line adventure over Cetina canyon and enjoy beautiful sights of the land that was once a stronghold for medieval pirates.
Dubrovnik is well known to be Kings Landing, but Game of Thrones was also filmed in Split; it is known as the city of Meereen and Bravos. Klis fortress, just outside of the city, dubbed Meereen city walls and Diocletian's palace cellars that kept Danery's dragons.
Learn more about Split & Trogir
Good to know about Split & Trogir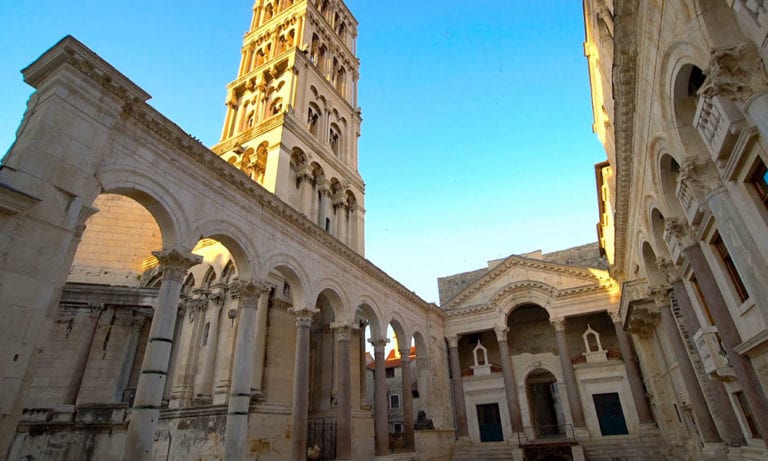 FOUNDED BY ROMAN EMPEROR DIOCLETIAN
Heart and soul of Split, Diocletian palace was built approximately 1700 years ago. Renovated and in full glory, the palace still stands as one of the most impressive Roman ruins. Palace does not stand as a monument of ancient times, in fact, is full of life and offers you many shops, bars, restaurants with the finest local delicacies and with actors dressed as Roman soldiers and citizens you can feel the ambiance of the Ancient Roman Empire.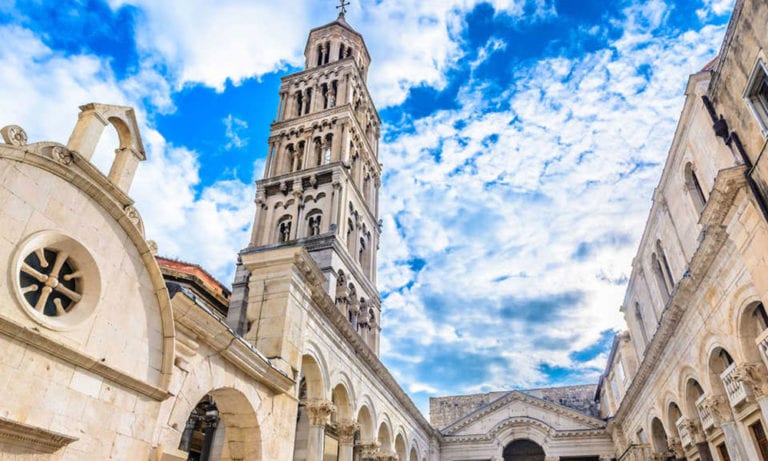 THE OLDEST CATHEDRAL IN THE WORLD
Originally built in the 7th century as a Roman mausoleum for Emperor Diocletian, Cathedral of Saint Dominus (Sveti Duje) is considered to be the oldest cathedral in the world. Alongside the Cathedral there is a Bell Tower constructed in the 12th century and visitors can climb up to the top from which you get a spectacular view on the Diocletian palace.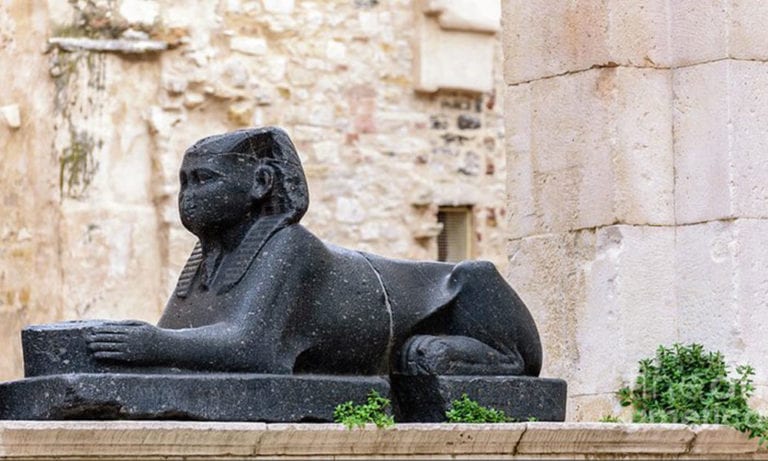 THE SPHINXES OF SPLIT
Split has a truly rich history heritage thanks to the Roman Empire and one of the unique things about Split is that it has genuine Egyptian sphinxes. The most popular and most photographed one is in front of the cathedral, 3,600 years old.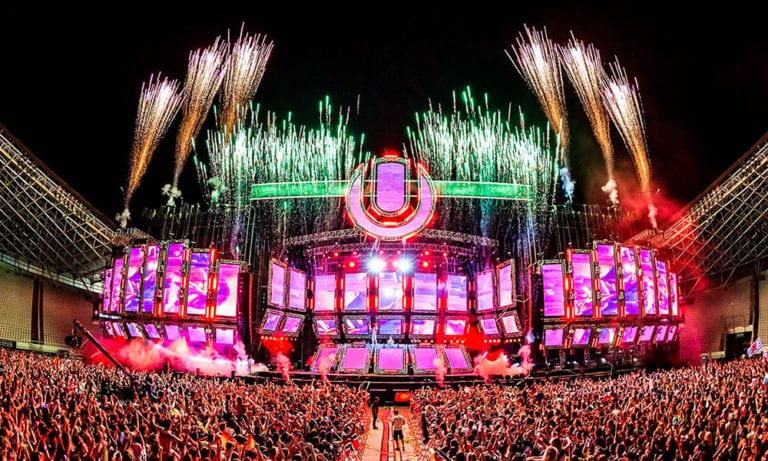 HOME OF ULTRA EUROPE MUSIC FESTIVAL
Recognized as one of the best destinations in Europe, Split became home for Ultra Europe music festival since 2013. For three days in Split and an additional Ultra Beach party in Hvar Island, the festival attracts tens of thousands of visitors each year. Split can truly offer days to remember.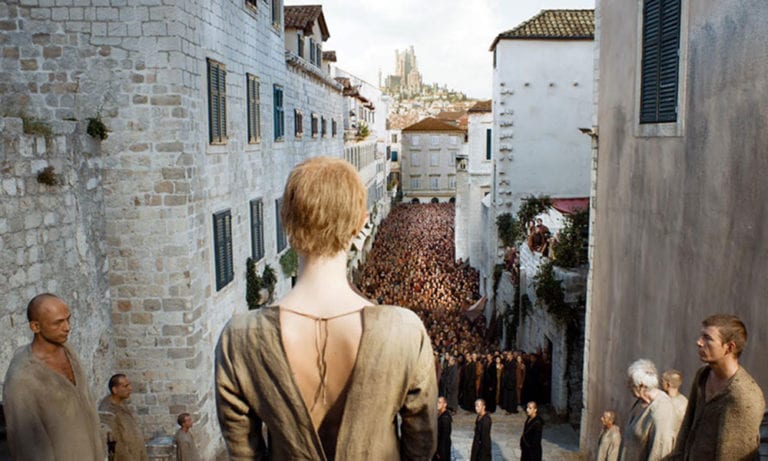 GAME OF THRONES
While Dubrovnik is well known to be King's Landing in Game of Thrones, Split also attracted series producers and it is known as the city of Meereen and Bravos. Klis fortress, just outside of the city, dubbed Meereen city walls and Diocletian's palace cellars that kept Danery's dragons. There are also organised day trips from Split to Klis fortress.
Currency
Croatian kuna (HRK)
Best time to visit
January - December
Transportation
Transportation
Public transport in Split & Trogir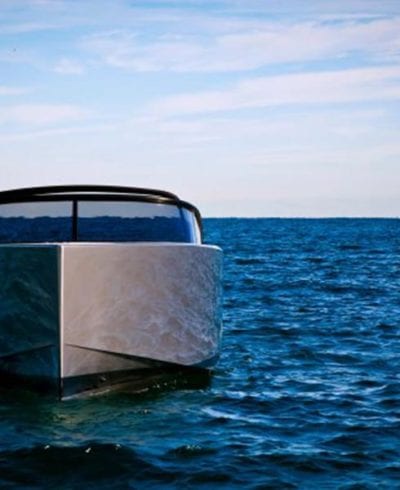 Speed Boat Taxi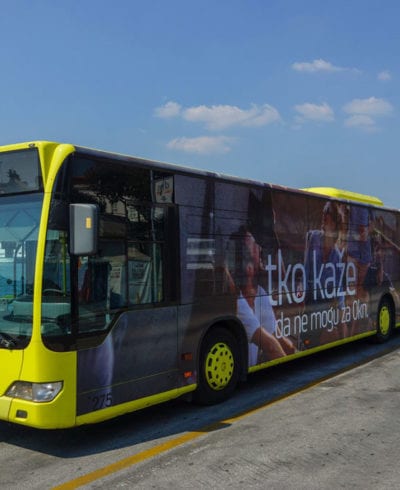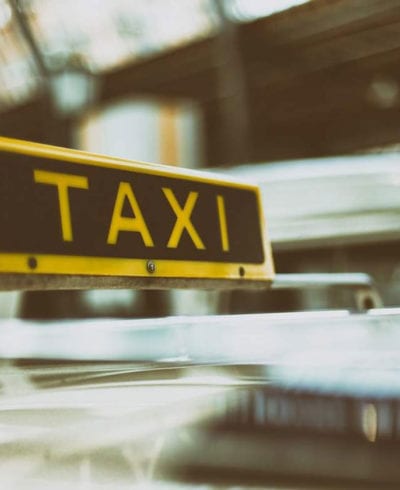 Private Cab
Public Bus
Public transportation is only covered by public buses and they have reduced operating hours between midnight and 4 AM. You can buy 'one use' ticket and pricing varies by the zones of locations. Make sure to check info about lines, pricing and hours on the official website of the public transportation: http://www.promet-split.hr/en/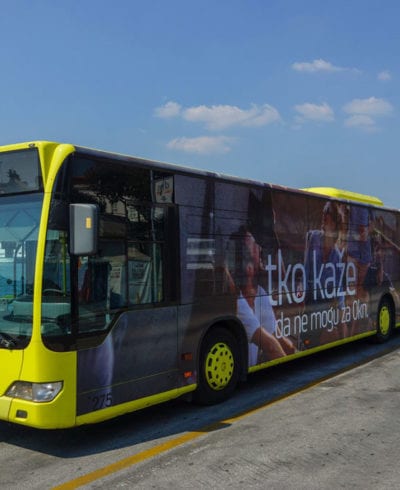 Public Bus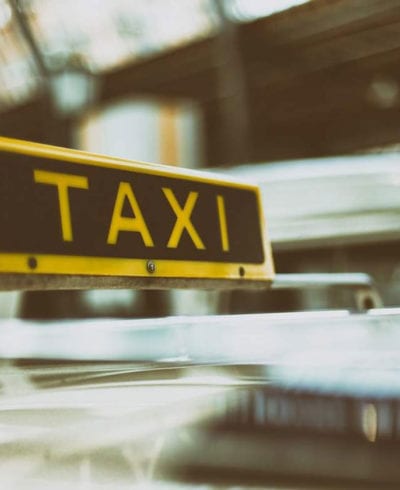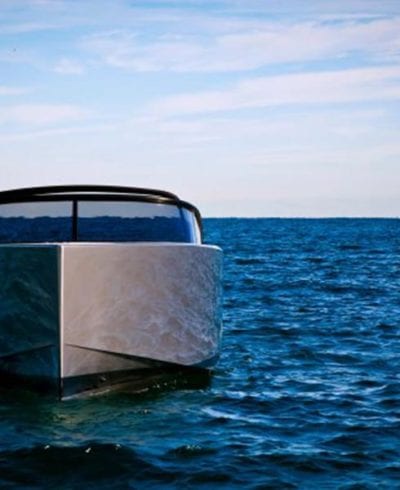 Speed Boat Taxi
Private Cab
It is easy to go around Split and you can do in mostly on foot, but in case you need to go places, Split is well cowered with easily accessible transportation. There are numerous of cabs and Ubers in the city and if you are looking for shuttle service, there is plenty of that too.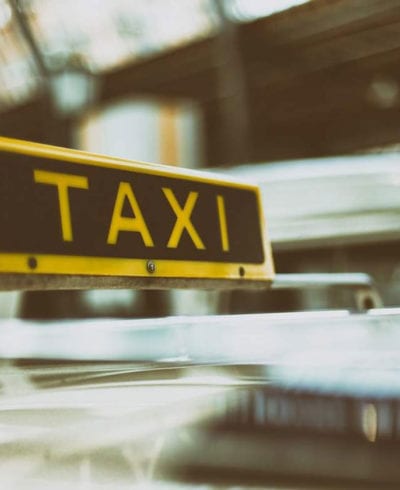 Private Cab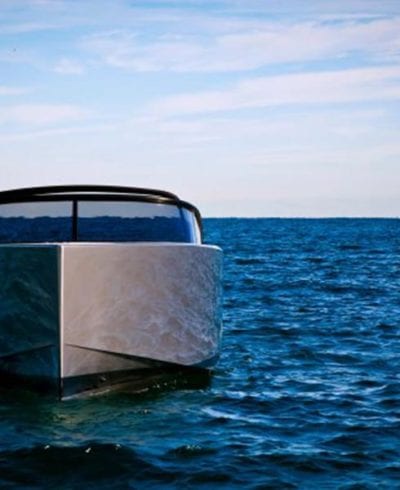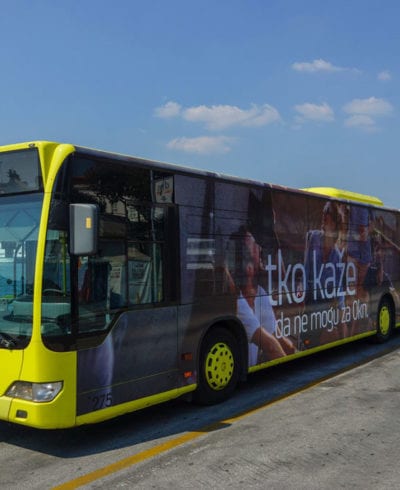 Public Bus
Speed Boat Taxi
Going to fabulous Dalmatian islands can be really stressful due to the crowds and slow ferries. If you want to trade time in the lines for time on the beach with ice cold drink in your hand, send us an email or call us and we will be happy to do a private speed boat transfer to your desired location.